Watch Alex in our SMM THERAPISTS Library
Watch Alex AND an additional Ten SMM Therapists give Sensual Massage demonstrations.
Access to the SMM Therapists Library costs GB£9.99 (US$ 12.50) for 7 days of access.
[CLICK HERE TO BUY]
Please note: Access to the SMM Therapists Library does not give you full members access to our main Sensual Massage Movies Library which contains over 350 intimate and erotic massage movies featuring both professional and amateur male to male sensual massage.
[TO JOIN SMM AS A FULL MEMBER – CLICK HERE FOR OPTIONS]
MASSAGE THERAPIST DISCLAIMER
DISCLAIMER: Any service offered and provided by a therapist featured on Sensual Massage Movies is made as an agreement between yourself and the therapist is between them and yourself. If should be understood that any therapist featuring on the Sensual Massage Movie website is not affiliated with Sensual Massage Movies in any way and Sensual Massage Movies can not be held responsible for any inaccuracy regarding what they offer or the fee they charge or the service they give. Additionally, Sensual Massage Movies can not be held responsible for any misconduct or failure to provide the service advertised by the therapist.  Sensual Massage Movies can not be held responsible for any issue between the client and any therapist contacted via the SMM website before, during or after any appointments fulfilled or unfulfilled. Sensual Massage Movies is regularly updated but we cannot guarantee that information provided to us by the therapist for their listings is 100% accurate. If there is there is any doubt about a particular therapist's information, please [click here] to contact us and we will inspect their listing. For your own protection, Sensual Massage Movies advises that before meeting any therapist for the first time, let a friend or family member know about your activities and the therapists details.
Alex – Sensual Masseur for Men
Alex is a friendly and talented British masseur, although his looks may fool you with having Nigerian and Irish parents. He enjoys going to the gym, doing yoga, movies, meeting new people and travelling. Alex loves massaging, teasing, exploring and exciting with his strong but gentle hands. He can tailor the massage to suit the individual and usually uses a mixture of pressure from deep tissue to light strokes and caresses and everywhere in between. He has been massaging professionally for 9 years, with extensive training and years of experience. He is happy to massage men, women and couples of any orientation and understands how important it is for people to experience the joy of touch and explore sensual pleasure in a safe environmant.
Alex is based in South East London, UK, and can travel to surrounding counties.
To contact Alex, [click here] to email or call: 07908 564245
To view Alex's website: [click here]
'Alex Demos' – 
Latest movie uploaded on 13th January 2018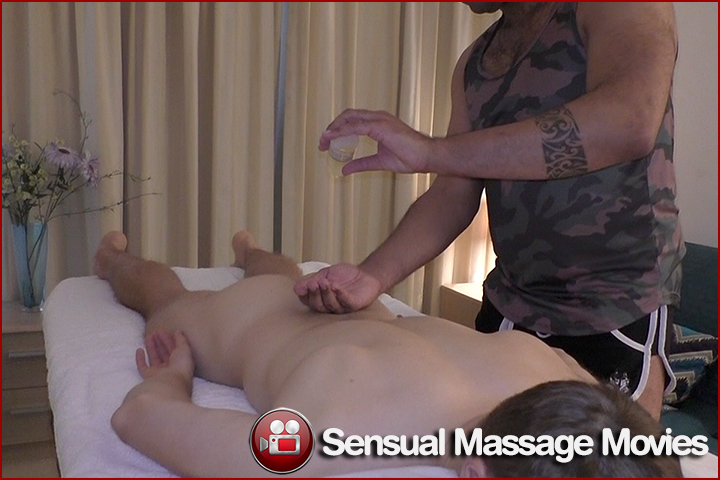 To see this movie click here and join as a full member and see Alex Demonstrating his massage as well as over 400 other Sensual Massage Movies